Become a GD Affiliate 
Get rewarded for your loyalty and influence. Educate your community on the benefits of Ghost Drops' Members Only Mail-order club and earn big!
Why should I become an Affiliate?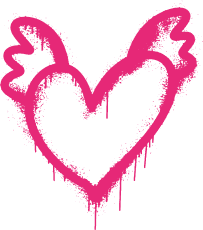 Support Ghost Drops
Help Canada's premium cannabis brand grow and expand. Join the Ghost Gang!
Educate Your Community
Your followers deserve access to the best weed in the country. Share the knowledge!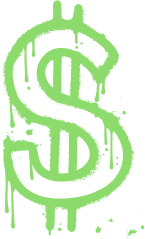 Get Rewarded
Turn your loyalty and influence into cash. Earn with Ghost Drops!
How does it work? 
Sign up as a GD Affiliate
We'll send you a personalized dashboard login and affiliate code
Share this code on your social media, to your friends, etc. 
Every time someone uses your code, signs up and makes a purchase – you get paid!
How do I get paid?
All affiliate code sales are tracked in our up-to-date digital dashboard. Every time a new Member uses your code to make their first purchase, you'll make $20. You can login to our dashboard to track your sales. Simply email us at affiliates@ghostdrops.com when you want to cash out and our team will make sure you get paid! 

FAQ
You got questions, we got answers
Affiliate Program T&C
Do not promote the Ghost Drops MOM program in any way that may conflict with The Cannabis Act or its associated promotion restrictions.
Do not promote in any environment that can be seen by children
Do not promote the over consumption or irresponsible consumption of cannabis
You agree to payment terms (Every time a new Member uses your code to make their first purchase, you'll make $20. Sales tracked in dashboard. Email affiliates@ghostdrops.com when you want to redeem.)

By signing up, you agree to the terms and conditions
What are the requirements to become a GD Affiliate?
First, you need to be at least 19 years old. You must be a fan of Ghost Drops and have a sizeable audience to promote your affiliate code.
Does it cost me anything to become a GD affiliate?
It is completely free to join our Affiliate Program.
Whom should I contact if I have questions about the GD Affiliate program?
If you have any questions or concerns about the affiliate program send us an email at affiliates@ghostdrops.com. We will get back to you within 48 hours.
How do I login to my dashboard?
After you're approved as an Affiliate, you'll receive an email with your login information to access your dashboard.