First Class Funk
First Class Funk Cannabis Strain Profile
First Class Funk has been one of the most highly sought-after strains in Canada since pre-legalization. This funky, creamy, potent exotic Indica-dominant hybrid strain produces a unique smoking experience and effect. This cultivar was originally bred by Compound Genetics and has been one of Ghost Drops signature strains for many years.
First Class Funk Growing Characteristics and Bud Structure
First Class Funk is a slightly Indica-dominant strain (60% Indica, 40% Sativa) that produces large, dark green buds with light green undertones, highlighted with dense diamond-like trichomes. First Class Funk plants are very tall, typically flower between 70-75 Days and yield around 175g per plant after dry and trim.
First Class Funk Terpenes, Flavour and Aroma
First Class Funk's terpene profile usually includes high amounts of Limonene, T-Caryophyllene, Terpineol and B-Pinene. First Class Funk features a heavy dank aroma. Its pungent, funky, creamy fragrance is layered with a dense scent of jet fuel. It tastes as funky as it smells, with notes of fermented anise and fennel coupled by a gassy aftertaste.
First Class Funk Potency
First Class Funk has an incredibly high potency potential. First Class Funk is undeniably some of the strongest cannabis available on the legal market in Canada. Ghost Drops First Class Funk produces buds testing between 25-34% THC with small amounts of CBD. FCF is the definition of a hard-hitter.
First Class Funk Lineage
First Class Funk is a cross of two popular cultivars - GMO and Jet Fuel Gelato. - GMO AKA Garlic Cookies is a renowned Indica-dominant cross between Chemdawg and Girl Scout Cookies. This strain is known to have one of the strongest terpene profiles in the world with a distinct gassy, onion-like spicy flavour. This strain was originally bred by Mamiko Seeds. - Jet Fuel Gelato AKA Jetlato is a popular Indica-dominant cross of Hi-Octane and Jet Fuel. Known for its incredibly high THC potency potential and its gassy, exotic dessert-like flavour.
Ghost Drops First Class Funk
The Ghost Drops cut of First Class Funk was hunted by Cultivating Happiness and grown by several ultra-premium, hand-selected craft micro-producers. Ghost Drops' First Class Funk is known as one of the most premium, most potent strains on the Canadian market. The strain has been one of the top-selling strains on the Ontario Cannabis Store since it launched in early 2022.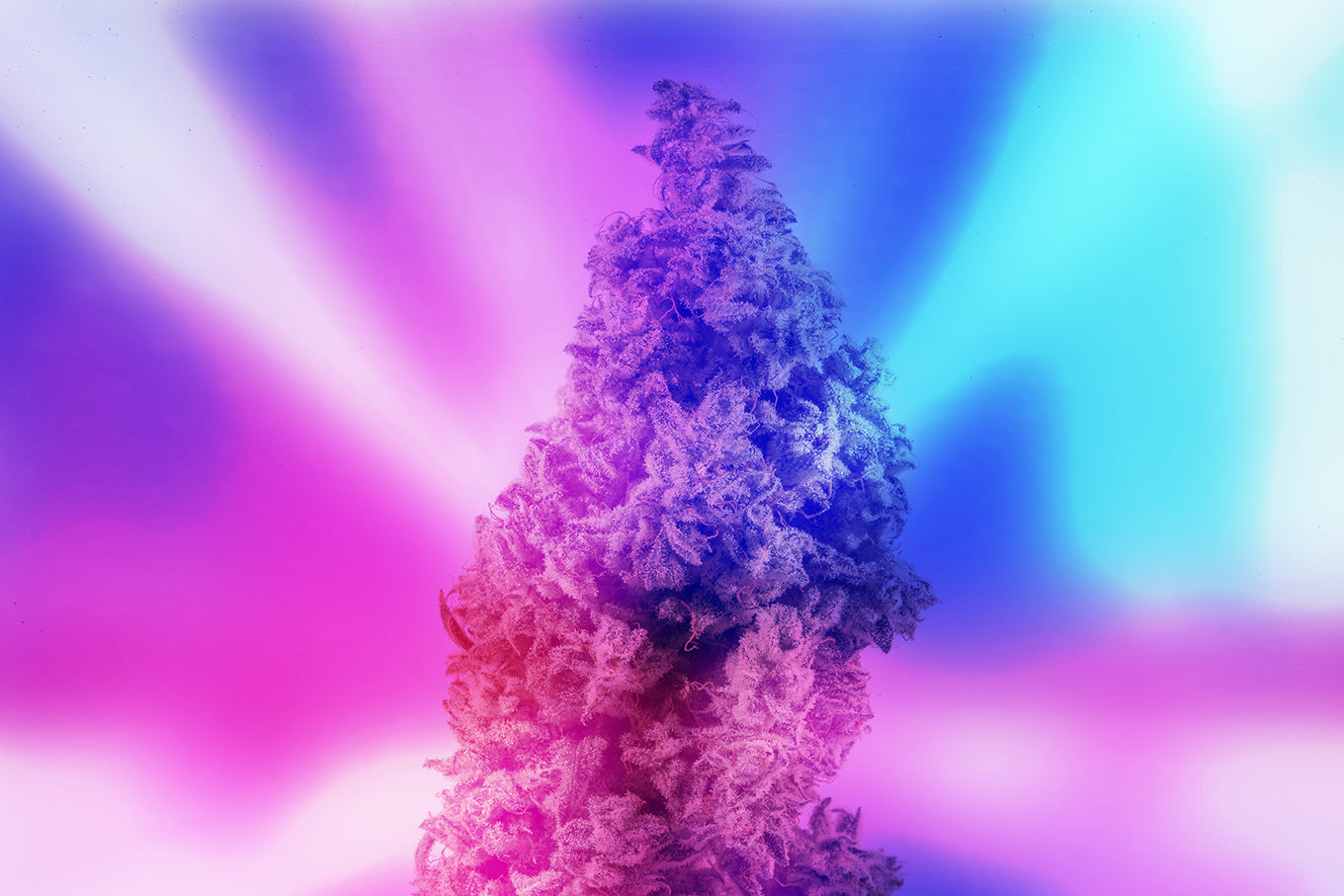 Join the Ghost Gang.
Sign up and never
miss a drop.